To read certain articles on our helpdesk, you need to create an account. With this account you can also view your requests (tickets) and open a new request. Read below how to create your helpdesk account:
Step 1. Click on 'Sign in' at the top of this page. A pop-up screen will appear where you can register. Your e-mail address is probably already registered in our system. Then click on 'request a password'. If you haven't emailed us before, click on 'register'.

Step 2. When you register a new account, enter your full name and email address. The system will then send you an email for verification.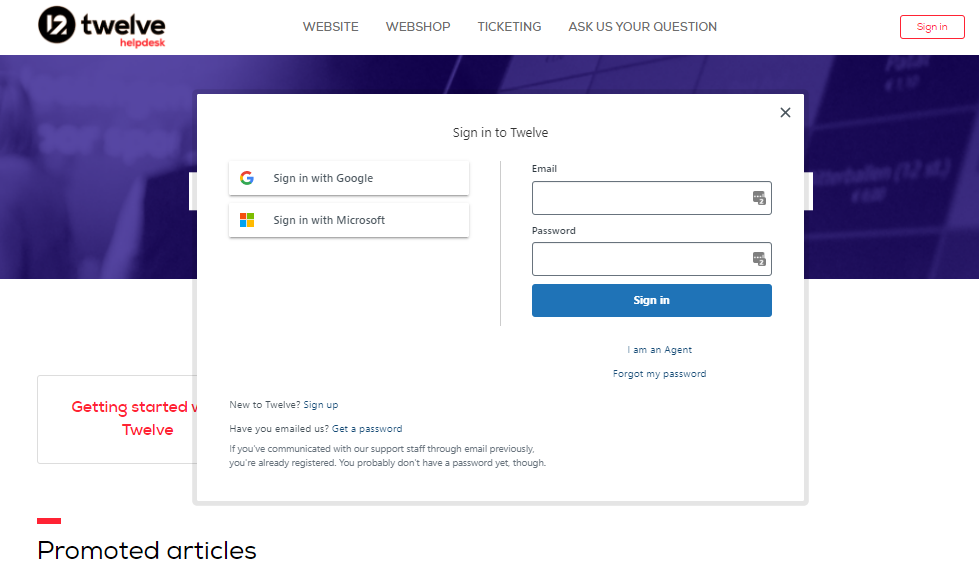 Step 3. Have you ever been in contact with us? Then click on 'Request a password' and then enter your email address. You will then receive an email with instructions on how to (re)set your password.
Step 4. When you are logged in, click on your name to view and change your activities and data. You can also unsubscribe via this menu. You can view your requests/tickets via the 'activities' page.